Archivi Mario Franco – Cinema Assoluto o Astratto 1° INCONTRO
20 February 2019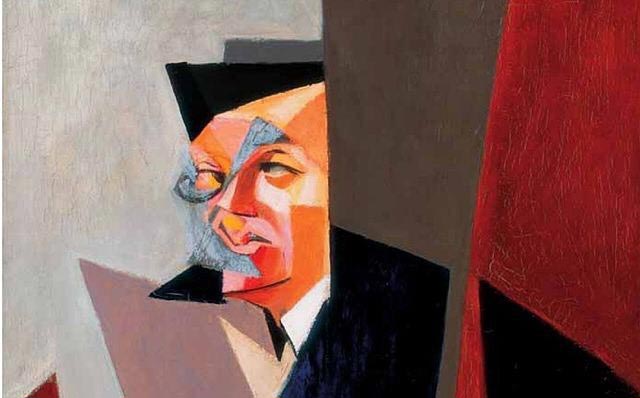 February 20th 2019
STARTING PROJECTIONS at 6:00 p.m.
Mario Franco Archives c/o Casa Morra Archives of Contemporary Art
Salita San Raffaele 20/C, Naples
1st MEETING – Dada and Surrealist Cinema 
On Wednesday, February 20, the Archivi Mario Franco of Casa Morra, in the Materdei area, will inaugurate a weekly review on Absolute or Abstract Cinema. The first appointment is dedicated to the first two representations of Dadaist and Surrealist cinema, presented in chronological order, as they were presented in the last event of July 7, 1923 coordinated by Tristan Tzara, La Soirée Du Coeur À Barbe: A Visual Study of New York City Manhatta (1921) by Charles Sheeler and photographer Paul Strand, one of Richter's Rhytmus and one of Man Ray's Rayograms, made by scattering objects such as nails and thumbtacks, exposed to light directly on film.
On May 3, 1925, in Berlin, in the halls of the UFA, were screened Diagonal Symphonie, abstract animation film by Viking Eggeling, the Opus of Ruttmann, who was the first theorist of the "painting in motion," and two films of a new experimental path: Ballet Mécanique, by Fernand Léger made in 1924 with interventions by Man Ray, and Entr'acte, by René Clair, conceived by Francis Picabia as a short cinematic interlude within the Ballet of Rolf de Maré's Swedish Company, Relache (meaning "rest"), so named to confuse the audience into thinking of a closing night of the theater.
Then, every Wednesday there will be a series of film programs on the so-called "absolute cinema" or "abstract cinema"; films of the historical avant-garde of the 1920s and experimental cinema of the 1960s from Fluxus to the Underground up to the experiences of Andy Warhol.