INDEPENDENT FILM SHOW 19th Edition
27 June 2019-21:00/29 June 2019-21:00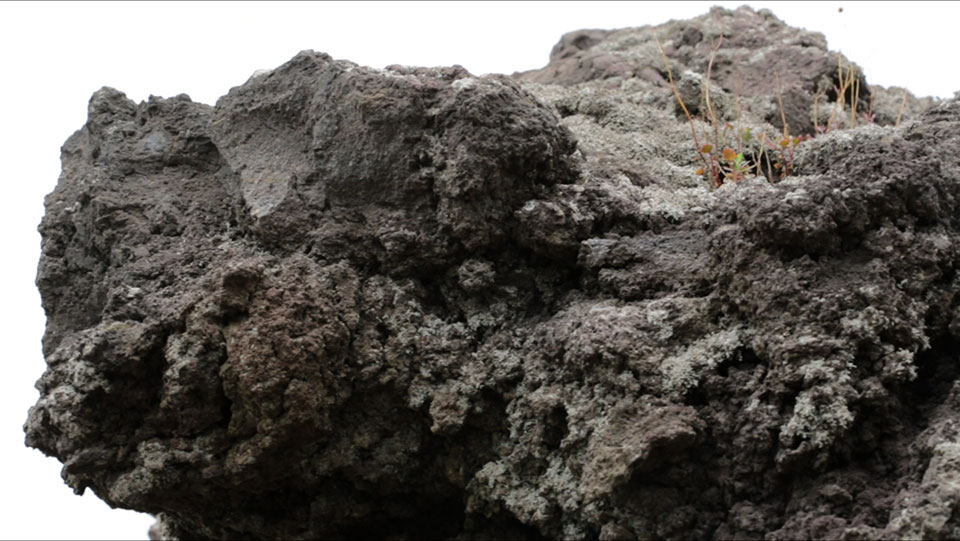 June 27th – June 29th 2019
STARTING PROJECTIONS at 9:30 p.m.
Museo Hermann Nitsch (Belvedere)
Vico Lungo Pontecorvo 29/d Napoli
Curated by Raffaella Morra and Sabina Maselli
Independent Film Show 19 edition, among the most innovative international reviews of experimental film in Italy, from 2001 coordinated by Raffaella Morra and organised by E-M ARTS associazione culturale in collaboration with Fondazione Morra, is built around the researches of filmmakers totally free to experiment the ways and the approaches generating complex images that share an accentuated propensity to creative genius. This intense search mode is the result of ingenious choices to instil an alternative way of seeing and to evaluate the intricate codes flowing on the screen and into the mind. The experimental film causes powerful synaesthesia in our sensory receptors and for this reason the Independent Film Show events are admired, perceived, and can envelope us… until meditation. The immersive possibility to establish direct contact with the independent filmmaking ideas is the intention of Independent Film Show: unusual perceptual experiences await the audience that for three days proceed for unexplored territories, enjoying the old and new photochemical practices and the digital media innovations.
As the stars show themselves when the sun is set, so the powerful forces of these films are revealed when the body and the mind cross the threshold of the slightly perceptible, honing the ways of observation and going beyond the limits of the visible.
Do not look away, what we are looking at now will be different next time, we are going to witness something really alive and spontaneous…
On Thursday June 27th in the selection Intuitive imagination curated by Raffaella Morra a sequence of different solicitations leads the observation toward an innovative movement to vary and broaden the world's views, slipping out of the stable sensory boundaries: Insolite by Maya Schweizer mingle together a series of images from today and 1944's last eruption of Mount Vesuvius; in Prádelna (Wash house) by Alexandra Moralesová the material shot during the rehearsals of the play Marat/Sade is used as a pretext to examine the mechanism of theatre and its power of purification; Georgy Bagdasarov's Fran explores the decomposing 16mm film as the protagonist dissolves in the landscape; Stefano Canapa's Kairos is a poetic dance film set against a Mediterranean background where film, nature and body are brought together to produce an interconnected material choreography; in Osmosis by Bradley Eros the elemental, the ephemeral & the constructed compose a performance for triple images; in this three-screen projection From end to end by Peter Conrad Beyer the structural opposition of images from nature and from civilization engenders a process of comparison and visual unification in an apocalyptic atmosphere inclining towards the chaotic.
Some exercises of different nature for two slide projectors, two shutters, two performers, optical toys, one voice and one audience: the performance There must be some way out of here by Alexandra Moralesová and Georgy Bagdasarov is inspired by the reflections of human knowledge on vision and moving image. Human vision is located in one's physical body, but it leads the human out of itself and connects to the outside world. The moving image is a construct that requires to be deconstructed and rebuilt again, if only for the pleasure it provides.
On Friday June 28th the program Film is ritual curated by Sabina Maselli samples a small selection of 16mm films from Australian filmmakers working in experimental form and using hand processed techniques, all members of the Melbourne based film lab Artist Film Workshop. Film is ritual suggests the very hands on approach to making films (layering, masking, repetition) seeps into the film itself, leaving a personal and physical mark on each of them. An alchemical solution – a merging of chemicals and spirit.
'satellite'by Sabina Maselli with live sound by Erkki Veltheim is a ritual in film that performs the fracturing of the self and its dispersal into the surrounds by the act of spinning and altering time. This ritual is concerned with the nature of time, memory and magic. Through the act of repetition (both the camera and the body), an animist transformation can occur – a merging of the female and celestial body. The double film is accompanied by a live soundtrack by Erkki Veltheim composed of a single fragment of a woman's voice that is replicated and modulated, circling around the image at different speeds.
As Italian premier Nervous Magic Lantern: Chaos is Order Misunderstood by Ken and Flo Jacobs with live audio performance by Michael J. Schumacher. Nervous Magic Lantern is a projection device invented by Ken Jacobs in 2000, and with assistance of his wife Flo (Florence) they has given public performances since then: with simple mechanics that could be invented centuries before film it creates an illusion of deep even more pronounced when seen with a single eye.
On Saturday June 29th in the program Mystical spaces curated by Raffaella Morra the films operate as machines to alter the space-time and transfer the viewer into an experience full of fantastic dynamics; these journeys are unearthly accesses to mystical places emanating an animistic essence of cosmos, as a spiritual power that can influence our well-being: in Alétheia by Enrico Mandirola the Colombian mountainpeaks designed a new fragmented horizon; in The Quilpo dreams Waterflows Pablo Mazzolo filmed the sacred Sanctuary of the Comechingón in Argentina; TÅKE by Inger Lise Hansen observes the spectacle of fog through several different film and video formats; HERMAN(N) is about a street in Berlin with a reputation of a dangerous place, yet Deborah S. Phillips sees it as an inviting place through the golden light of late summer; Not (a) part by Vicky Smith is conceived in relation to the rapid decline of bees through a high recurrence to handmade film; Bradley Eros and Jeanne Liotta's Dervish Machine is the site to experience impermanence, …and to revel in the unfixed image.
In Your Eyes Are Spectral Machines Luis Macías materializes the simple illusion of moving image by handling objects in front of the projectors' light, a cosmic creation in the center of the screen haloed by undulations of pulsating light. The movement produced by Macías is an alchemic combination of multiple planes of light, retouched tweaked through focus and fades of 16mm projectors and slide-projectors, creating fleeting forms of shifting visions.