The art of remembering – Events
2 October 2021-19:00/5 October 2021-19:00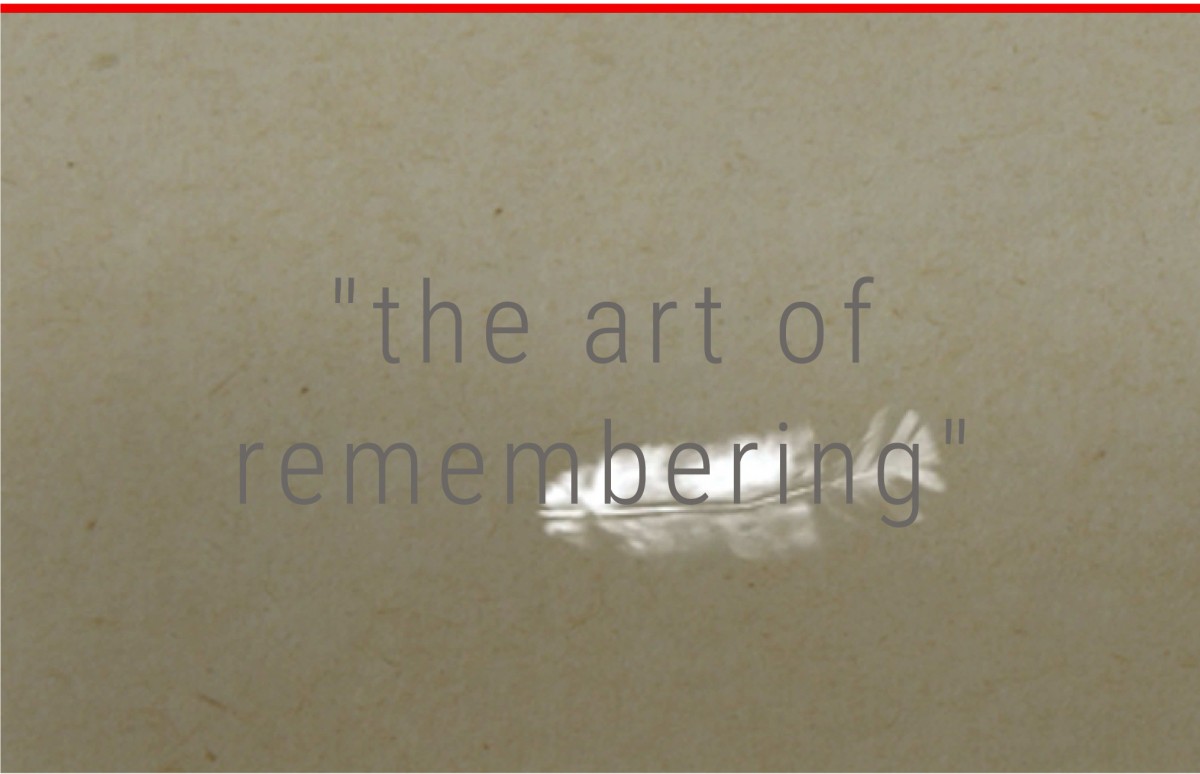 2nd october 2021
START 7.00 p.m.
Museo Hermann Nitsch
Vico Lungo Pontecorvo 29/D, Napoli

Divergent Senses II part
video screening
Curated by Raffaella Morra
5th october 2021
OPEN STUDIOS 5.00-7.00 p.m.
CEREMONY 7.00-9.00 p.m.
Museo Hermann Nitsch
Vico Lungo Pontecorvo 29/D, Napoli
"All that is solid melts into air,
diffusing the labyrinth,
a continuum of existence in the end
As travellers, they do journey,
searching for some sort of wonderland.
What is it that connects us?
A memory?
What if we stop remembering?"
The rabbit hole presents "the art of remembering" a global residency program, in collaboration with Fondazione Morra, and E-M Arts, to be held in Naples, Italy from September 21 – October 5, 2021.
Maayan Boni * Amaury Cambuzat * Laith Demashqieh * Matilde di Pietropaolo
Ainara Lopez * Olec Mun * Keri Rosebraugh * Mayke Verhoeven
theatrum phonosophicum (alias Leopoldo Siano & Shushan Hyusnunts) * Alejandro Zertuche
10 candidates have been selected to spend 14 days together unravelling the question "what if we stop remembering?" The program, designed as a dramaturgy of inner exploration, projects Naples as wonderland, in an environment that is created both as an immersive journey and international artist residency program. Artists will explore the subject on their own, in a contemplative and inspiring environment, equipped with their own studio space inside Museo Hermann Nitsch, generously granted by Fondazione Morra, as well as attend 5 experiential workshops introducing "the rabbit hole method™" at the Museo Hermann Nitsch, among other public spaces and excursions around Naples.
The concept and program have been written and directed by the rabbit hole's founder, Samina Virani. The method is designed as a dramaturgy, a labyrinth, where each artist goes down the rabbit hole, embarking on its mythological journey to discover a collective blank canvas. In the artistic direction of the program, Samina Virani explains "the scripted elements of the residency are designed to allow the artists to delve into self-introspection, a white canvas, a formlessness where the secret gaze exists. Some could call it 'remembering'."
saturday october 2 – video screening
Divergent Senses II part
As a puzzle without a clear matrix, Divergent Senses video screenings are the separate components or hidden qualities of a unification. These videos are interpretive inferences rather than linear stories, drawing imaginative connections between the onscreen event and emotional engagement. When information is missing and out of order, the perceivers seek their causal relations; the salient information is omitted to arouse curiosity and enable the participants to understand their motivations of elaborate details, and mentally construct a coherent description.
The program Divergent Senses II part
Anouk De Clercq We'll find you when the sun goes black 2021, BE/NO, video 16:9, b/w, sound, 5 min.
Alvise Renzini Ci sono gli spiriti (There are spirits) 2009, Italia, video, color, sound, 6 min. 20 sec.
Johanna Vaude Samouraï 2002, France, Super 8mm, color and b/w, sound, 7 min. 23 sec.
Jeanne Liotta Dark Enough 2011, USA, 16mm, b/w, sound, 6 min. 53 sec.
Peter-Conrad Beyer Le Rêve 2020, Germany, Super 16mm & Video, color and b/w, sound, 8 min. 21 sec.
Colectivo Los Ingrávidos Guerras Floridas 2021, Mexico, 16mm, color, sound, 4 min.
Deborah Stratman For the Time Being 2021, USA, HD video, 6 min. 40 sec.
Scott Sinclair ベルガ / BERGA 2017, Australia/Germany, HD video, color, sound, 6 min. 4 sec.
To participate to the video screening on October 2, the reservation is required. Please send an email to info@museonitsch.org
tuesday october 5 – the final response
In this process-based residency, each artist will develop an answer to "the art of remembering", which will form a collective response on the final night of October 5th at Museo Hermann Nitsch. Essentially, process, which is "the art of remembering" will transform into ritual which is "the act of remembering".
Credits
Samina Virani, Founder and Artistic Director, the rabbit hole
Raffaella Morra, Curatorial Lead Naples, Fondazione Morra, Director E-M Arts
Carlos Calvo, Creative Producer, the rabbit hole
Dr. Don Rodrigues, co-writer "the rabbit hole method", Professor English Literature, University of Memphis, and Harvard University
Aurora Arenare, Assistant Producer, the rabbit hole
Pol Vidas, communications, the rabbit hole pol@101010n.com