Hermann Nitsch – Sinfonia Napoli 2020
25 September 2020-10:00/24 September 2022-00:00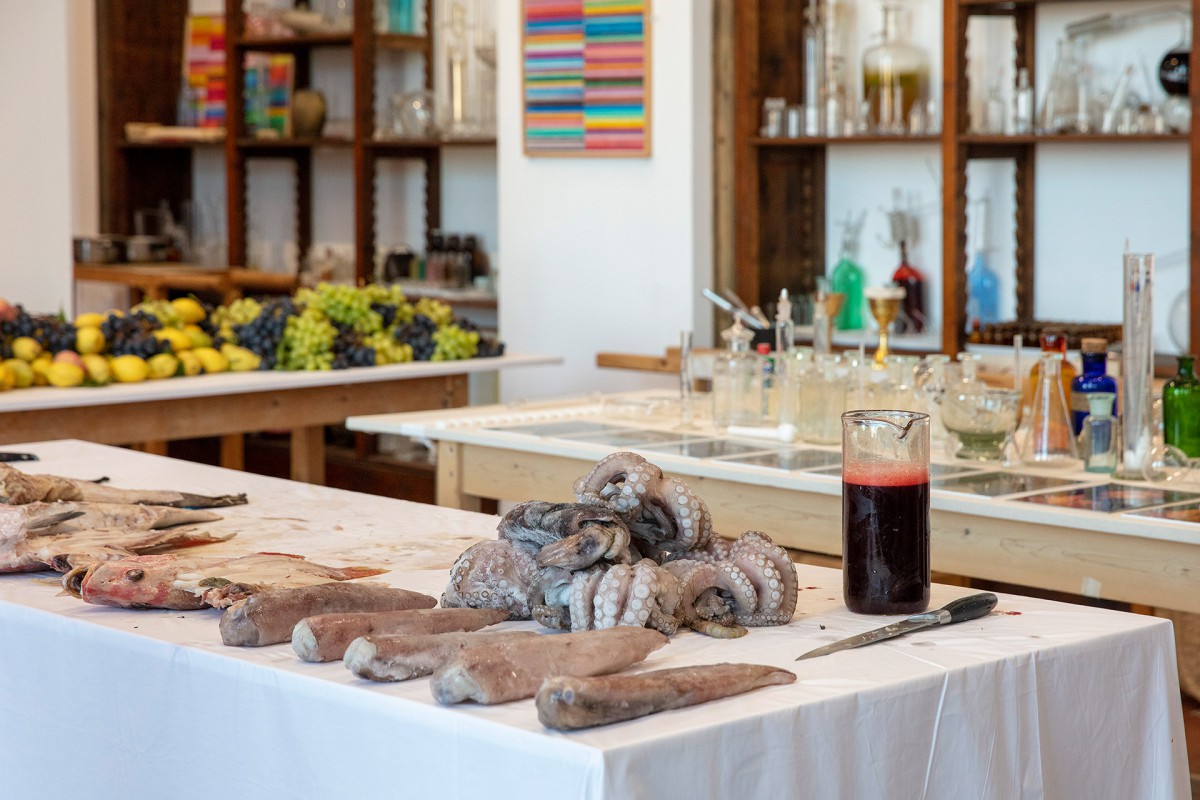 september 2020 – september 2022
OPENING 25th SEPTEMBER 10.00 A.M.
Museo Hermann Nitsch
Vico Lungo Pontecorvo 29/d, Naples
The Nitsch Museum Naples gets a makeover for the two-year period of 2020 to 2022 with the project "Sinfonia Napoli 2020". The opening will take place on the 25th of September, presenting a new body of work including Action Relicts along with a new collection of paintings and drawings.
Following the Government's requirements for the containment of Covid-19, our doors open to public from the morning on, making it possible to enjoy without assemblage the rearrangement of the museum. Presenting works never seen before, like Hermann Nitsch's Action Relicts of 2018, which were created for the museum's tenth anniversary and his latest paintings realized in residency in Naples. This constellation of "vital seismographies" exemplifies Nitsch's work as a persistent striving for the liberation of sensitivity from the discipline of an anaesthetizing civilization, a practice affirming life through the continuous referencing of the olfactory, tactile, and visual correspondences of colour. From the "relicts" which, despite their name, testify to a promise of return – resurrection from dissolution – to painting and drawing which for Nitsch celebrate light as a condition for experiencing the world. The reopening of the museum, was also celebrated by the musical composition "Sinfonia Napoli 2020", performed behind closed doors by the Nuova Orchestra Scarlatti, under the baton of Andrea Cusumano, (the recording will soon be available online).
"Sinfonia Napoli 2020" seals the partnership, dating back to 1974, between Hermann Nitsch and Giuseppe Morra in the name of the creative force of art and the continuity of a project culminating in joyful celebrations for the twelve years of the Nitsch Museum. For the events the Fondazione Morra is again collaborating with Wine&Thecity Naples' wine event, that conjugates the promotion of wine culture and art. There will be a degustation of wines from the historical Company of Agro Pontino Casale del Giglio on the day of the opening starting from 17.00.