INDEPENDENT FILM SHOW 12th Edition
8 November 2012-21:00/11 November 2012-19:30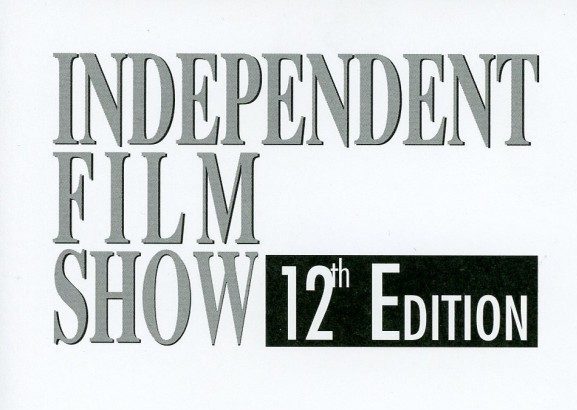 November 8th – November 11th 2012
START 21:00 p.m.
Fondazione Morra – Palazzo Ruffo di Bagnara
Piazza Dante 89, Napoli
on Thursday November 8th novembre 7:30 p.m.
White film by Inal Sherip – les frères Lumière prize assigned by European Academy of Arts
Matthias Müller & Christoph Girardet curated by Matthias Müller
on Friday November 9th 7:30 p.m.
Le premier cercle de Light Cone curated by Emmanuel Lefrant
Ex-Machina expanded cinema performance by Les Nominoë
on Saturday November 10th 7:30 p.m.
Collection Vivante curated by Emmanuel Lefrant
Zoo[trope] expanded cinema performance di Les Nominoë
on Sunday November 11th 7:30 p.m.
Cinema Inside Out curated by Karel Doing
Darkloupe audiovisual performance by Karel Doing and Michal Osowski
The inexhaustible passion for film frames and the compositional processes of these minute particles in significant structures unites artists, film/video-makers and musicians, represented in the Independent Film Show 12th edition involved in the materialization of visionary and poetic interactive sensory experiences to suggest and amplify new and unexpected relations.
The first program reveals the incredible creative potential achieved through the selective collecting of images and the brilliant assembly of these immobile and ethereal fragments in imaginative and introspective pathways into the macro cosmos. The films Alpsee (1994) and Phantom (2001), realized by Matthias Müller experimenting with various analogue techniques of filming and composition, illustrate through his distinctive visual vocabulary the transition into childhood, the tensions and moments of calm addressed, and painful educational development. Together with Christoph Girardet, chapters # 4 Why Don't You Love Me? and # 5 Bedroom of Phoenix Tapes (1999) and the films Locomotive (2008) and Meteor (2011) explore a wide variety of cinematic representations in search of established codes and surprising digressions, reinforcing their creative energy, vitality and emotion.
Light Cone is a non-profit organisation founded by Yann Beauvais and Miles McKane in Paris in 1982 with the intent to promote, distribute and preserve experimental cinema. The Light Cone collection contains about 3.500 works in Super-8mm, 35mm and especially 16mm film, representing both expanded cinema and analogue and digital video, distributed as far as possible in their original format. To celebrate their thirtieth anniversary, the film-maker Emmanuel Lefrant, director in charge of Light Cone, presents two programs of films and videos selected from Scratch Projection sessions, an event dedicated to annual acquisitions.
The program Le premier Cercle contains films made between 1969 and 1989, some conceived in double projection such as RR by Yann Beauvais, I-CONIC by Jennifer Burford, Almost as Good as Christmas by Christina Kennedy and Threshold by Malcolm Le Grice. Each film and video requires careful perceptual attention to elaborate the bold sequences subject to studied variations of time, space and movement. The ability to represent a diversified reality, usually invisible at a formal glance, is one of the aims of these film/video-makers, who are constantly seeking new relationships and alternative emotional sensibilities.The third program Collection Vivante focuses on contemporary creations of the last ten years, in particular those films and videos which, through research and extreme solutions, cross the current limits of the methodologies applied to moving images. These visual poems exhibit an uncontaminated nature interwoven with strong, and still untamed, emotions (Ben Russell films Suriname, Martha Colburn and Peter Beyer-Conrad the Mexico, Emmanuel Lefrant the Africa, Frédérique Devaux the Algeria and Daichi Saito the forests of Canada), while others reflect on the physical capabilities of film apparatus that records the movements of the world and humanity. Examples are Christopher Becks who looks at the different viewing angles of an object in space, and Anja Czioska, who observes the movements of the body in relation to the speed at which the camera captures the image. Yves-Marie Mahé examines the sound tension of alarms, the italians Flatform look at atmospheric changes compared to the music of Ravel, and SJ. Ramir and Félix Dufour-Laperrière look at the transition from figurative to abstract.
Two expanded cinema performances by Les Nominoë (the four film-makers Nicolas Berthelot, Alexis Constantin, Emmanuel Lefrant and Stéphane Courcy di Rosa and the musician Mathieu Touren) amplify the participatory experience of the observers, immersed within the film material and concrete sound effects. Since 2000 Les Nominoë have investigated the interactions between film and live sounds through joint actions of multiple projection and the modification of environmental and electronic or acoustic signals. Ex-Machina (created in December 2011 with seven 16mm projectors) revives the first experiences of Light-Shows and focuses on light projections of the various devices and the sounds of mechanical gears amplified and distorted to create a fluid environment. Zoo [trope] (conceived in March 2011 with five 16mm projectors) uses found footage images of animals and sound effects produced live – a wild party to momentarily experience the world prior to domestication.
The fourth program Cinema Inside Out is curated by Karel Doing, film-maker and co-founder of Studio één, a workshop dedicated to the production of experimental cinema. Karel Doing's film poems come together in a rhythmically layered amalgam of ordinary images of reality, fragments of personal documentary, found footage and visual music, as well as site-specific installation projects and expanded cinema performances in collaboration with film-maker friends, performers, dancers and musicians (he did the performance Four Eyes for the Independent Film Show 6th edition with Pierre Bastien). The Cinema Inside Out program focuses on the relationship between cinema or the art of the imagination and architecture or the art of the real, interrelated by music as a vehicle of communication between the two, and examines imaginary metropolises like New Babylon in the docu-video by Maartje Seyferth & Victor Nieuwenhuys, and the futuristic city of László Moholy-Nagy in 1936 rebuilt and filmed by Graham Ellard & Stephen Johnstone; a metal stair converted into rhythmic sounds by Guy Sherwin, the imaginary space drawn from the animation of b/w photographs hand painted by Karin Wiertz & Jacques Verbeek, the fluid movement of space and time in the structural film by Andras Hamelberg, and the real cities such as the Paris of 1923 – '25 in the film by Henri Chomette, and New York Grand Central Station by Jeff Scher.
Karel Doing has built a number of 'optical toys' to create a hypnotic environment in which he plunges the viewer, and Michal Osowski has developed an audio feedback control system software which works by moving microphones in front of the loudspeakers. This interactive creation uses a simple technology, like audio-visual feedback, to expand in a dynamic and pulsating architecture seemingly insignificant objects, and through projections and sounds evoke a fragile and complex world. DARKLOUPE is an installation-performance in continuous evolution, inspired by the ideas of Constant Nieuwenhuys, creator of the utopian city New Babylon, where human beings are free from physical work and can concentrate on play and creation (homo ludens). Between the two artists and their observers, a multifaceted combinatorial game of sound and image takes place, created live and not pre-made, which refracts myriads of sound and light waves in the performance space.
Furthermore, the award of the les Frères Lumière Prize to video-maker Inal Sherip, a prize set up by the European Academy of Arts, an organization involved in the promotion of artists resident in Belgium, highlights the fundamental role of the Independent Film Show as a platform active in the presentation and discussion with the authors of today's experimental cinema.
These experimental films and videos belong to border lands, outside the established orbits. The interest of each independent film/video-maker is dedicated to those phenomena which have not yet found its ultimate expression, those unstable states that cannot be classified, and that is why it is so complicate to present them, to find the appropriate terms to define them.