Isabella Gherardi. Photogenic
19 February 2004-19:00/3 April 2004-19:00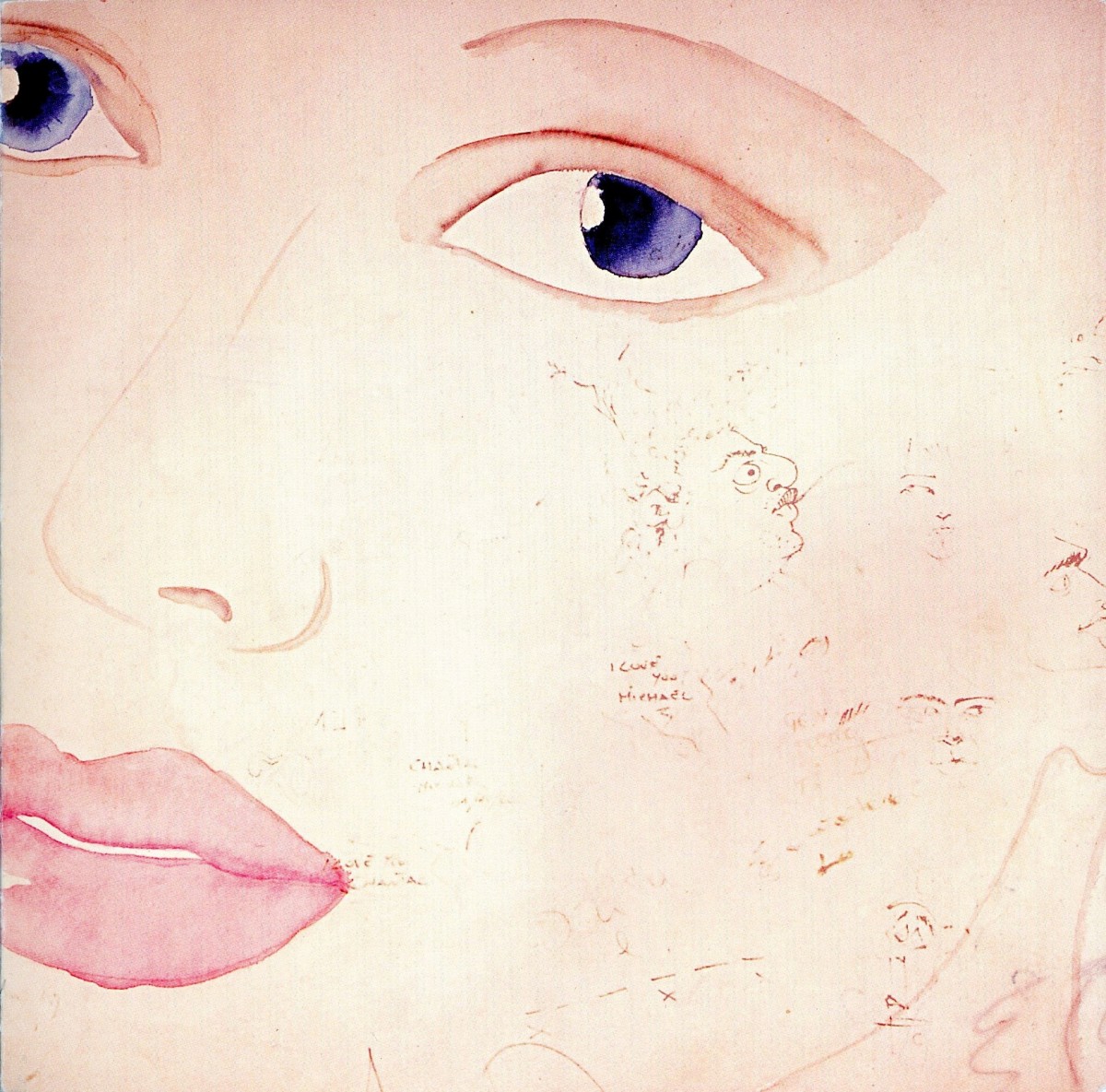 19th february – 3rd april 2004
OPENING 19 FEBRUARY 7:00 p.m.
Palazzo dello Spagnuolo
Via Vergini 19, Napoli
The Morra Foundation inaugurated its 2004 exhibition year on Thursday February 19th with "Photogenic."
Naples' great, almost circular Piazza del Plebiscito, rimmed by neoclassical columns, struck Isabella Gherardi with its air of expectancy, as if some event were about to happen or just happened moments ago, and she photographed sections of the supports of two equestrian monuments in its center. Throngs of Neapolitans pass through the piazza and often leave their mark on these supports, covering them like notepads with a labyrinth of names, numbers, faces, figures, whispers, memories. Gherardi worked with this dense material, editing the extraneous or repetitive, and adding her own graffiti, or signs inspired by Altamira, ancient Egypt, and other modern artists, to express the stratification of time and the city. Furthermore, she had recently been making large watercolor images of women's faces, sometimes just a few features – an eye, lips – suffused with glamour (fascination, enchantment). It came naturally to the artist to combine the watercolors with the graffiti work as a further enrichment of the stratification; but more than anything the luminosity and transparency of the watercolors endow the work with a dimension of the sensuous and an intense monumentality. Hence this exhibition entitled "PHOTOGENIC," as in phosphorescent, photogenetic, and photogenic.
On February 28th at 7 p.m. the Galleria Paola Verrengia (via Fieravecchia 34 – Salerno) will show another "Photogenic" exhibition, and on March 17th 5 p.m. the Menna Foundation has invited Isabella Gherardi to speak on "Directions in Photography,"  in its "Dialogues with the Artist" series curated by Stefania Zuliani,
Isabella Gherardi lives and works in Florence. Her work is in public and private collections and has been shown in important galleries and museums in Italy and abroad, such as: Studio Casoli, Milan; John Weber Gallery, New York; Photo & Co, Turin; Ludwig Museum Aachen; Pecci Museum, Prato.