Archivi Mario Franco – Antologia Fluxus
12 June 2019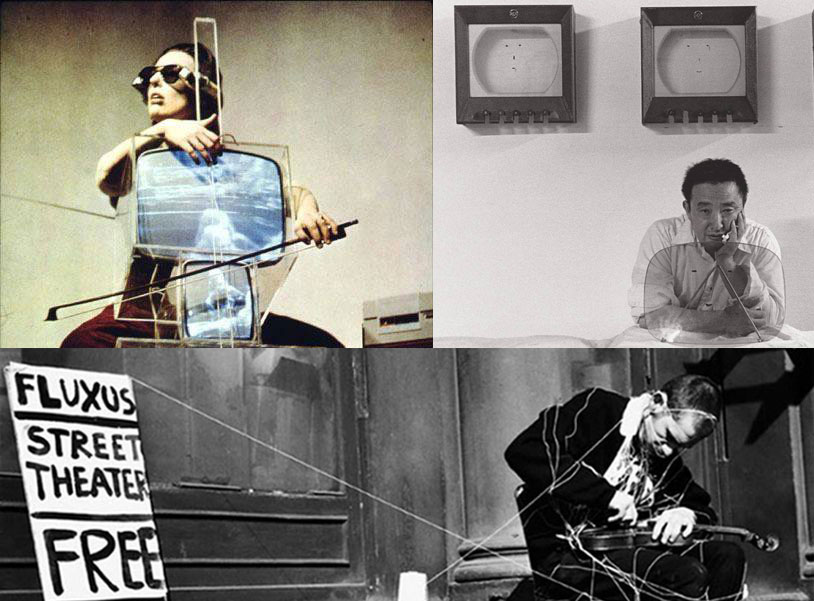 June 12th 2019
STARTING PROJECTIONS at 6:30 p.m.
Mario Franco Archives c/o Casa Morra Archives of Contemporary Art
Salita San Raffaele 20/C, Naples
For the occasion, a series of documents will be screened about the international network of artists, composers and designers who mixed different media and different artistic disciplines in the 1960s, working in the fields of performance, visual arts, design, music and literature, and who strongly addressed the 1968 utopias of "fantasy to power".
The screening begins with anticipations of Yves Klein and then shows Nam June Paik's video art with Allen Ginsberg, Charlotte Moorman, Alan Schulman, John cage, the Living Theatre.
This will be followed by the video of a short concert by Giuseppe Chiari; the experimental film "T.O.U.C.H.I.N.G." by Christopher Sharits; George Maciunas (who was the founder of Fluxus, and coined its name in 1961); Yoko Ono's song introduced by John Lennon.
Archivi Mario Franco at Casa Morra boasts a library-media library open to the public that includes books, catalogs, films on film, DVD, in both analog and digital formats, records and music CDs produced or collected in about 50 years of intense activity.
The library has a core of History and Film Criticism, and a large sector of non-fiction, media and sociological communication, philosophy, psychoanalysis, theater, photography, classics of Italian and foreign literature, with particular attention to all those literary works transposed into films.