Archivi Mario Franco – Cinema Assoluto o Astratto 5° INCONTRO
3 April 2019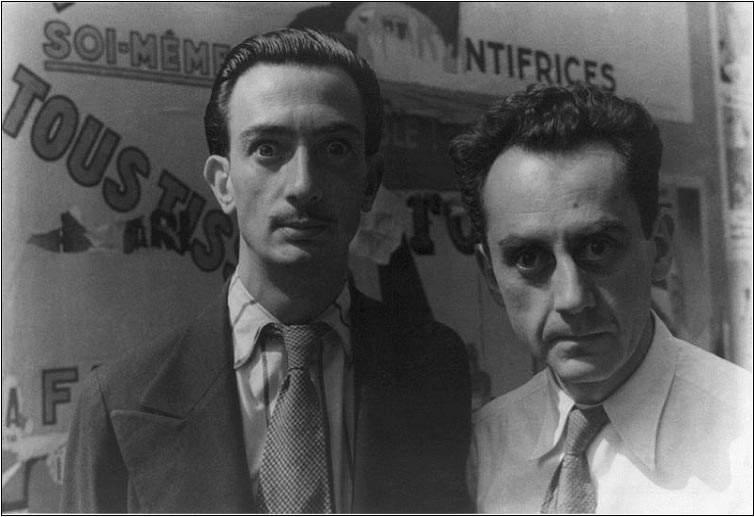 April 3rd 2019
STARTING PROJECTIONS at 6:00 p.m.
Mario Franco Archives c/o Casa Morra Archives of Contemporary Art
Salita San Raffaele 20/C, Naples
5° MEETING – Surrealism in Cinema (Man Ray, Luis Buñuel, Jean Cocteau)
Man Ray
L'ETOILE DE MER
1929 (original version with Italian subtitles).
Man Ray shows the poetry by Robert Desnos, writer who joins very young in the Surrealist movement and published a his own book. La liberté ou l'amour (1927) convicted and censured because its erotic theme. He was part, with Aragon, of Communist French Party. Died in Terezin, Czechoslovakia, in 1945 after he was deported in a Nazi concentration camp.
Luis Buñuel
UN CHIEN ANDALOU
1929 (original version, Italian subtitles).
The most famous movie of historic Avant-gardes. A surrealist masterpiece. The cut-eye is cinema's metaphor as art of the vision but also the assumption of different and new perceptive systems, disruption of passive and static statement of the public.
Jean Cocteau
LE SANG D'UN POÈTE
1930 (sound, original version).
The first work committed by the Viscount Charles de Noailles (patron of the Surrealists, producer of the L'Age d'or by Buñuel too). The movie had to be subjected to the hostile reactions of the clerical and the middle-class. It was the first French movie to use the voice-over that suggest the presence of an hidden world, which revelation make credible the world showed in the screen, introducing into the public the abandon of the laws of a poetry universe, which is less bounded to the plausibility boundaries.
« Mirrors should think longer before they reflect. » (J. Cocteau)