Maurizio Elettrico – Supernaturalis Historia
30 September 2016-19:00/11 November 2016-20:00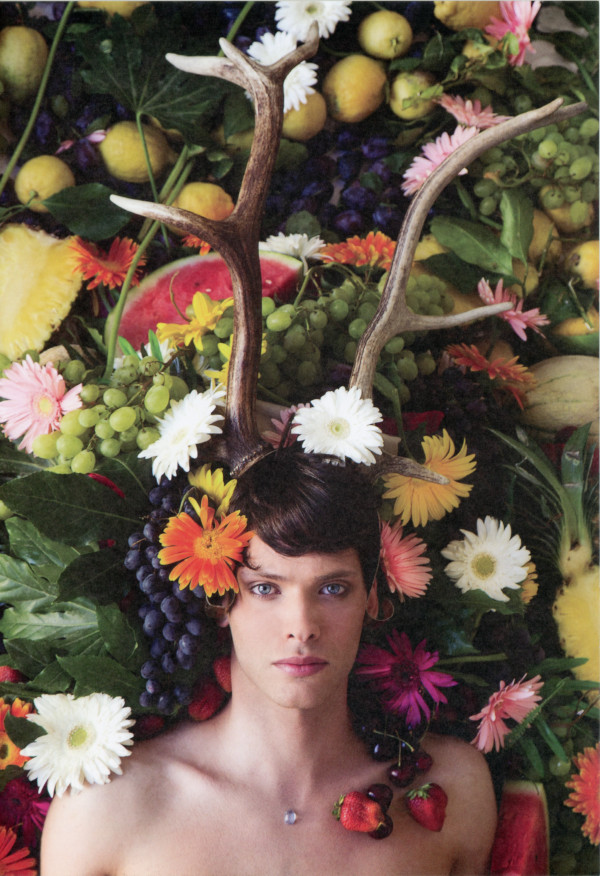 September 30th – November 18th 2016
OPENING SEPTEMBER 30th h. 7:00 p.m.
PAN – Palazzo delle Arti di Napoli
Via dei Mille 60, Napoli
Supernaturalis Historia. Saga sulla Divina Natura del Potere Bioaristocratico (Saga on the Divine Nature of Bioaristocratic Power) is an exhibition curated by Eugenio Viola that brings together a corpus of works taking their inspiration from Lo scoiattolo e il Graal (The Squirrel and the Grail) the monumental erotic epic saga in seven volumes conceived, written and illustrated by Maurizio Elettrico over the last ten years.
Elettrico is a complex artist: erudite, flamboyant, irreverent, ironic, blasphemous, and iconoclastic, whose research feeds on a theory and practice of art conceived as transgression, while the always emphatically aesthetic formal aspect emerges from the hybridisation of boldly heterogeneous motifs and languages expressed through a variety of media that blend past and present, the complexity of myth, and the deviations of a secular sacrality. In this way, different stimuli converge into a glittering, playful and seductive imagination that not infrequently slides into a self-satisfied and ostentatious decorativism. As in his literary work, of which Lo scoiattolo e il Graal is a prime example, Elettrico contaminates different and very divergent literary genres: from the epic to fantasy, the historical novel to the cyber-erotic, to produce a narrative overflowing with theological, philosophical, heraldic, esoteric and alchemical references. The artist describes a futuristic and iniquitous world of war, love, sex, political intrigue, and religious extremism, where magic or science overcome human and natural limitations in general.
The seven volumes, like the works exhibited here (paintings, sculptures, drawings and installations), produce a perverse mythology, populated by a number of self-aggrandising characters ideologically supported by overweeningly fanatical and intolerant religions. This is a hyperhumanist and dystopian future, where the earth is dominated by a new human species, the result of sophisticated genetic manipulations: "Bioaristocracy", with a powerful artistic-demiurgical vocation, able to model both inorganic and living matter. Thanks to their "divine nature", the Bioaristocratics reign over the other two human species that inhabit the Earth: the "Naturals", similar to today's humans, and the "Wild", who look human but have animal intelligence.Hence the title of the exhibition, which, on the one hand, with a nod to the "classically" classificatory, makes ironic reference to Pliny the Elder's Naturalis Historia (77-78 CE), referring on the other hand also to the sci-fi component, amply represented in the three books, as in all Elettrico's works: both are enriched and supported by the short circuit arising from the unsettling encounter between archaism and futurism.
Bearing in mind this double register – the verbal and the visual, the works on display alternate with a generous array of texts. The first three volumes of the series, exhibited as elements of an installation, make up a monumental storyboard. The works, visually designed to suggest unusual combinations and alarming metamorphoses, in turn underpin a potentially infinite set of meta-narratives, creating a clever set of references and reflections that set off a continuous exchange of sign and signified between only apparently different forms of expression, in reality converging in a daring combination that Elettrico imposes on events and characters through subtle variations and games, as well as explosive representational displacements.