PARADISE NOW – Masterclass Living Theatre Europa
22 April-11:00/1 May-18:00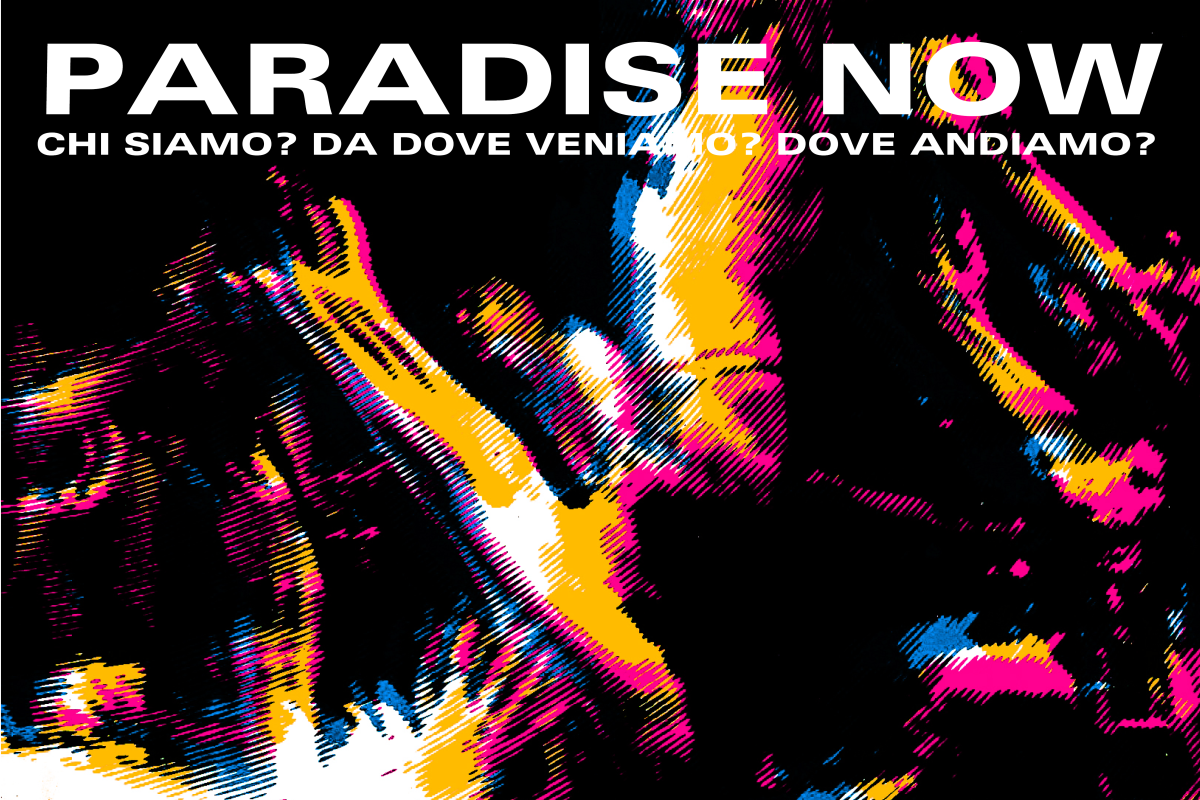 Living Theatre Europa
in collaboration with
CSR AMÀLA
and Fondazione Morra
presents
PARADISE NOW
WHO WE ARE? WHERE DO WE COME FROM? WHERE DO WE GO?
RITUALS AND POLITICAL THEATER
intensive masterclass
on The Living Theatre technique
directed by Gary Brackett
FROM 22/04 TO 01/05 2023
Casa Morra – Archivi d'Arte Contemporanea
Salita San Raffaele 20/C, Naples
Today we live immersed in seemingly irreconcilable opposites and we all suffer for a missing community that could heal the wounds of alienation.
1968: The Living Theatre meets to ask itself what is the burning question of the contemporary.
Starting from this same question, each workshop participant will contribute to the process of collective creation.
Our starting point for this work are the collective creations of The Living Theatre, some of the most important masterpieces of modern theater that have forever changed the role between actor and director, between audience and artist: Mysteries and Smaller Pieces, Frankenstein, Antigone, Paradise Now and Six Public Acts.
The workshop is open to professional and non-professional actors.
A work of collective creation aimed at the realization of the show. At the end of the laboratory there will be a demonstration performance of the workshop.
The complete application can be downloaded HERE.
For more information
CSR AMÀLA
Christian: 349 2343967
Anna Rita: 348 3385520
associazioneamala@gmail.com
FONDAZIONE MORRA
Salita San Raffaele 20/C, Naples
info@fondazionemorra.org
www.fondazionemorra.org